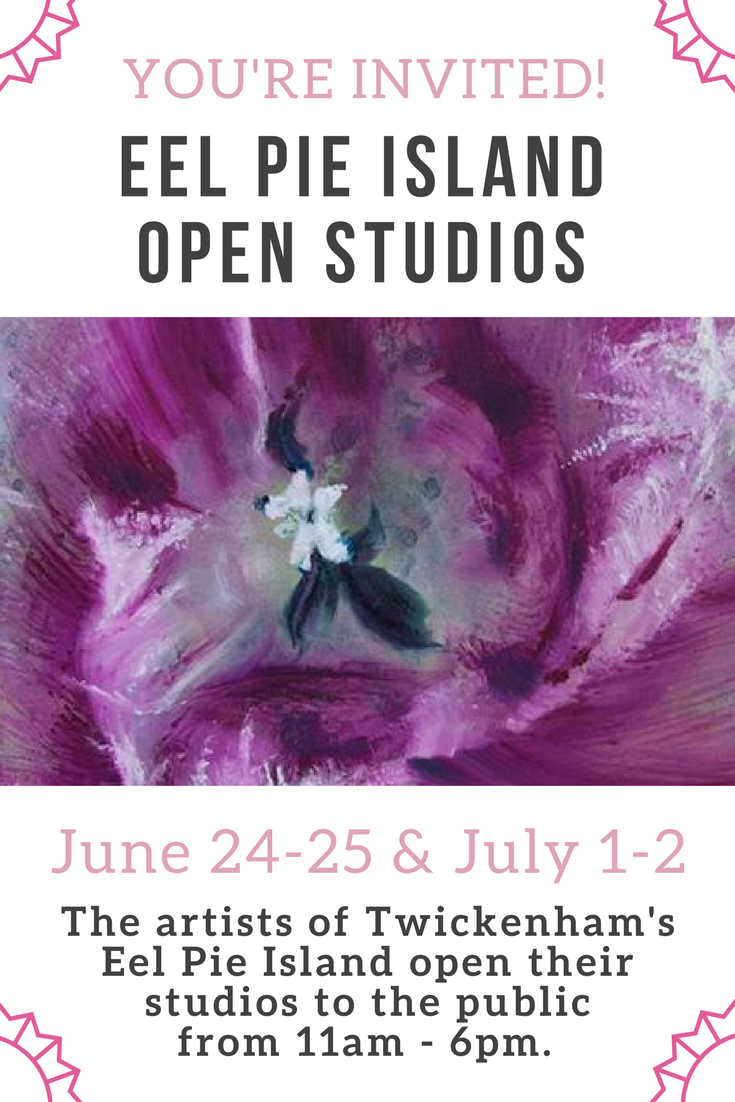 As part of Richmond Council's ArtHouse program, the artists of Eel Pie Island in Twickenham invite you to the summer Open Studios weekends on June 24-25 and July 1-2, 2017 (11am – 6pm).
This private island in the River Thames opens to the public only twice each year, so don't miss the rare opportunity to experience its otherworldly atmosphere, peek inside the artists' studios and perhaps purchase or commission a piece of artwork.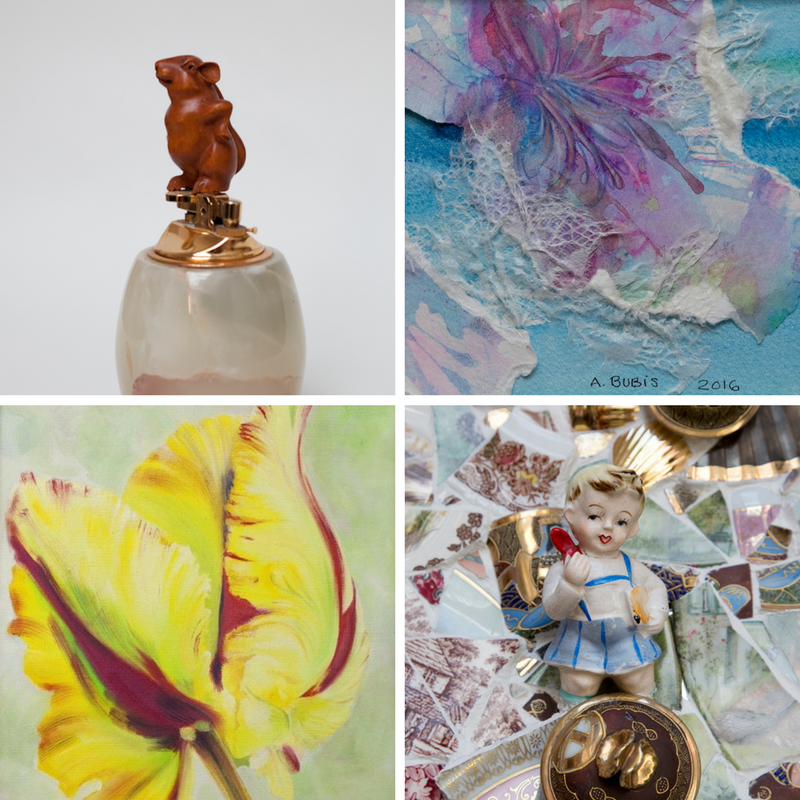 Ann will have her latest collection of paintings, sculptures and furniture on display – some of which were exhibited in East London galleries this spring. If you've been following the story of the missing ducks, you'll be interested to see the completed doll's house now outside of her studio as well.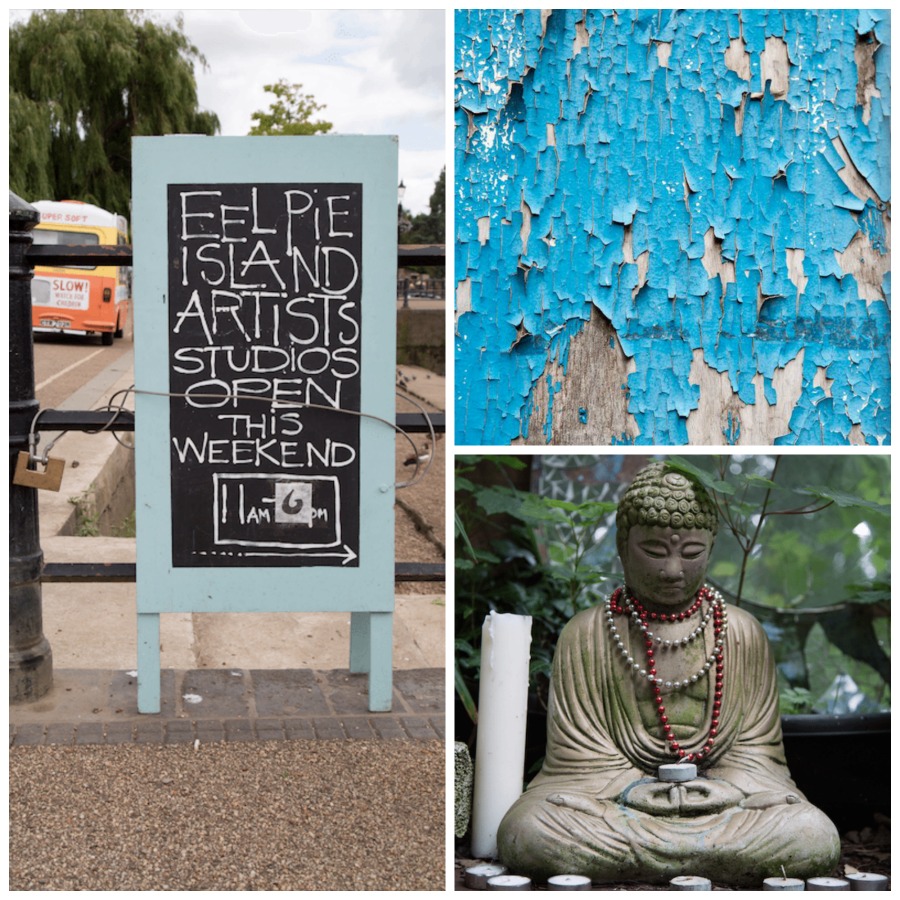 Alongside Ann, there are many other talented artists whose studios will be open to visit. Follow the trail past the colourful cottages and offices (Tech 21, the Love Shack, Blinkwater, The Lion Boathouse), past the Twickenham Rowing Club and through the metal doors of the shipyard.
Check the map you'll receive when you cross the bridge over the river and wander around to see potters, painters, jewellery makers and other creatives. Many will be demonstrating their craft and will be happy to chat about their process and inspiration.
Between studio visits, there's plenty to see: boats planted with flowers, mannequins playing dress-up, and many other oddities that give Eel Pie Island its particular charm.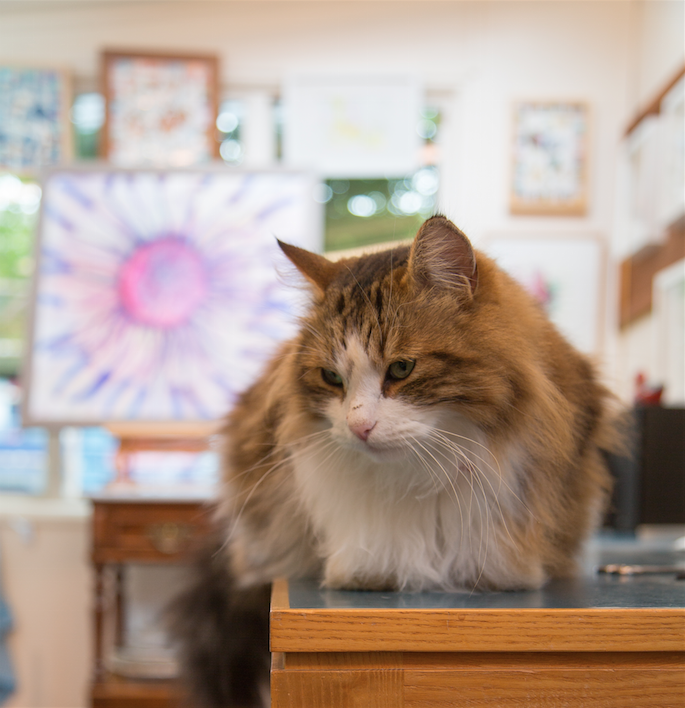 Be sure to pop in and say hello to Ann, sign her guest book to receive newsletters and stay up to date with all of her exciting news this year and perhaps even catch a glimpse of Syd, the island cat who loves to hang out on Ann's work table!